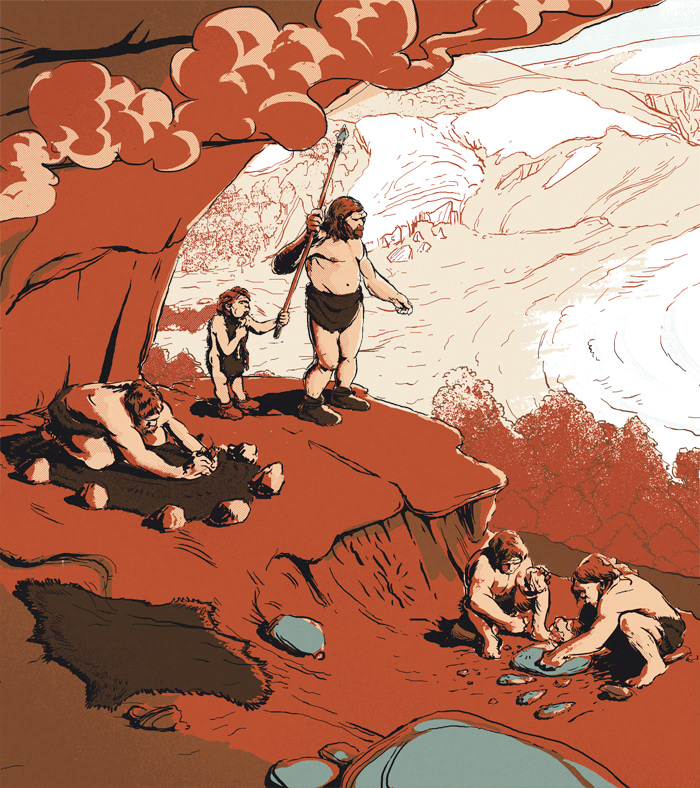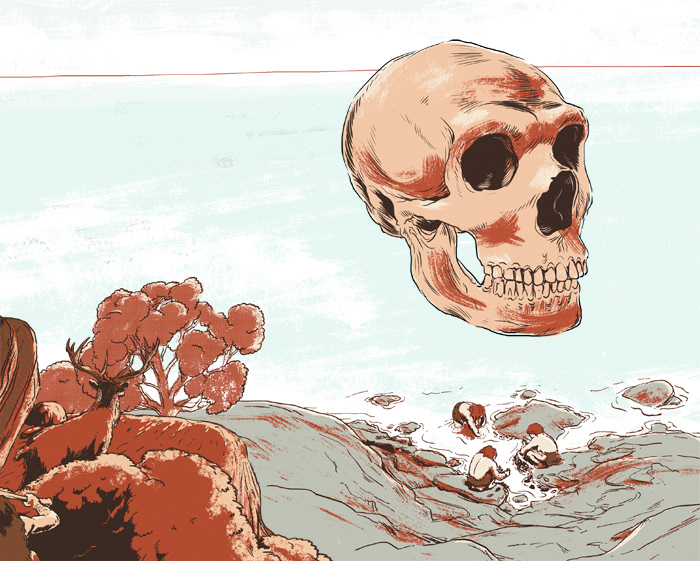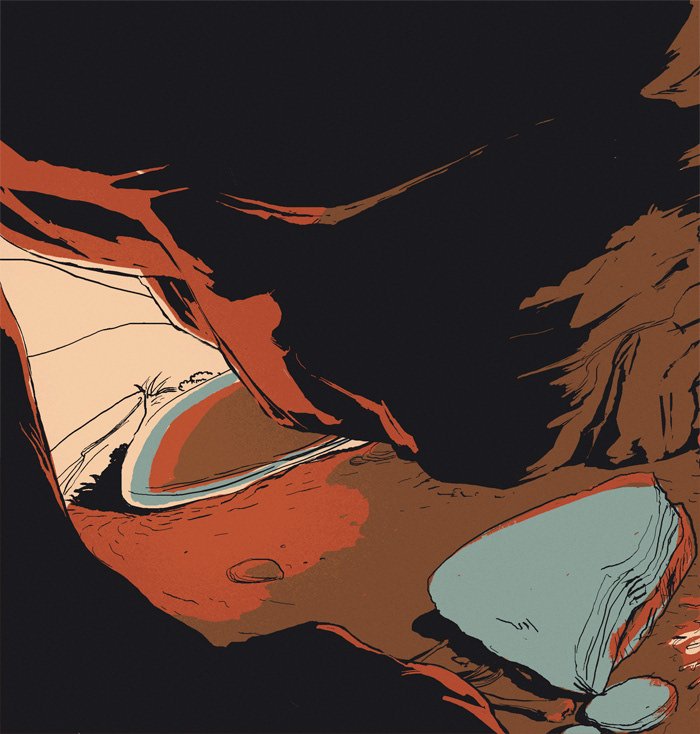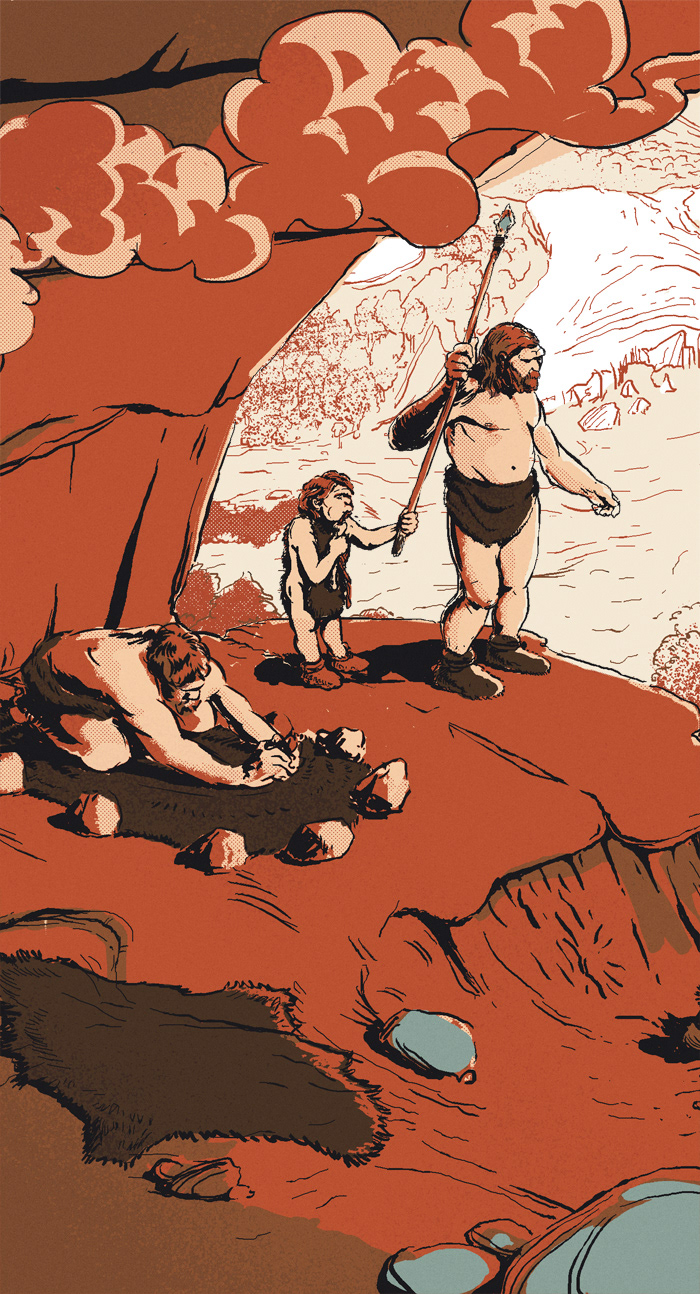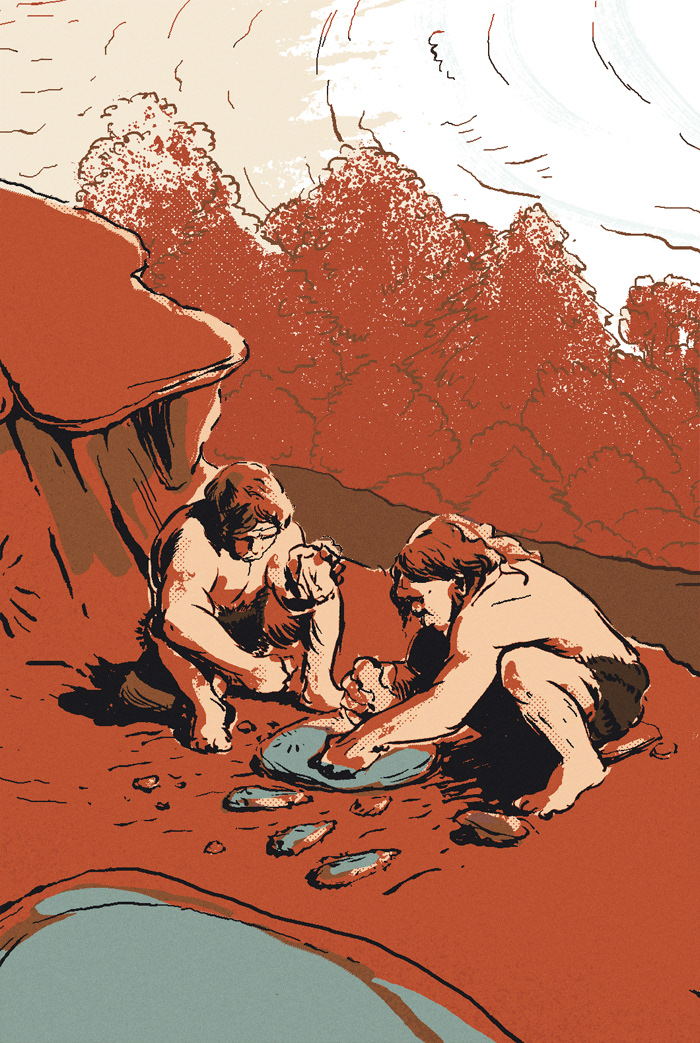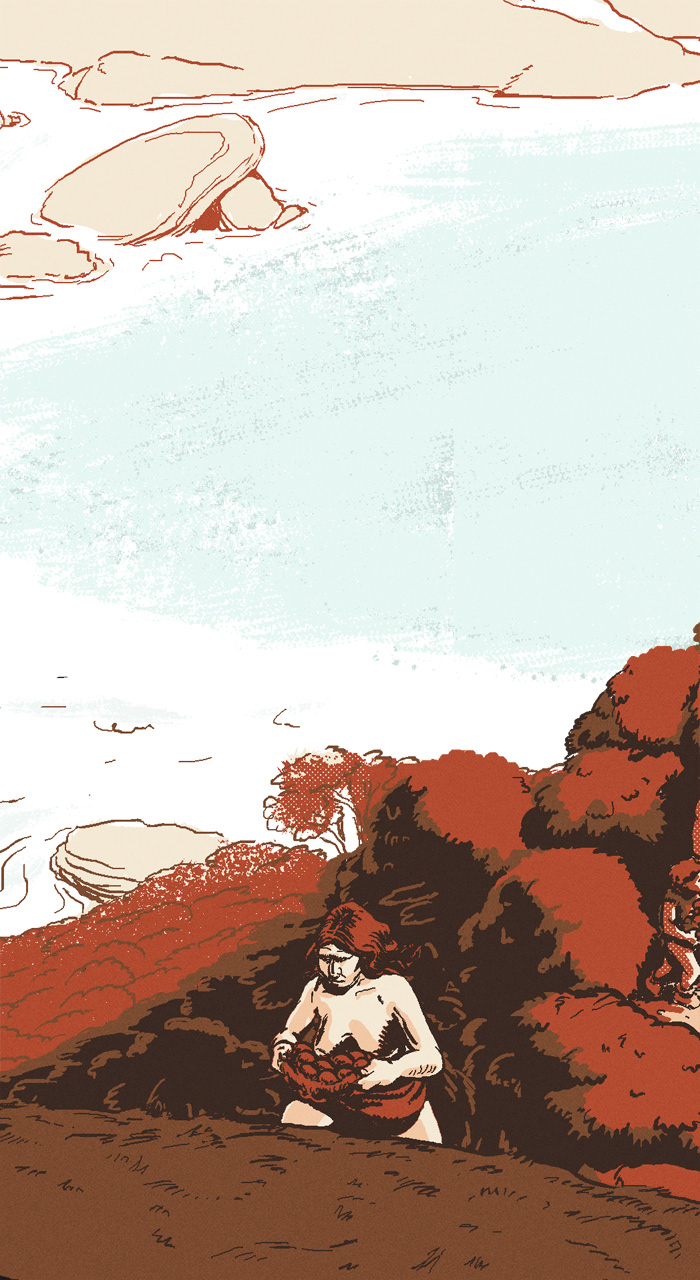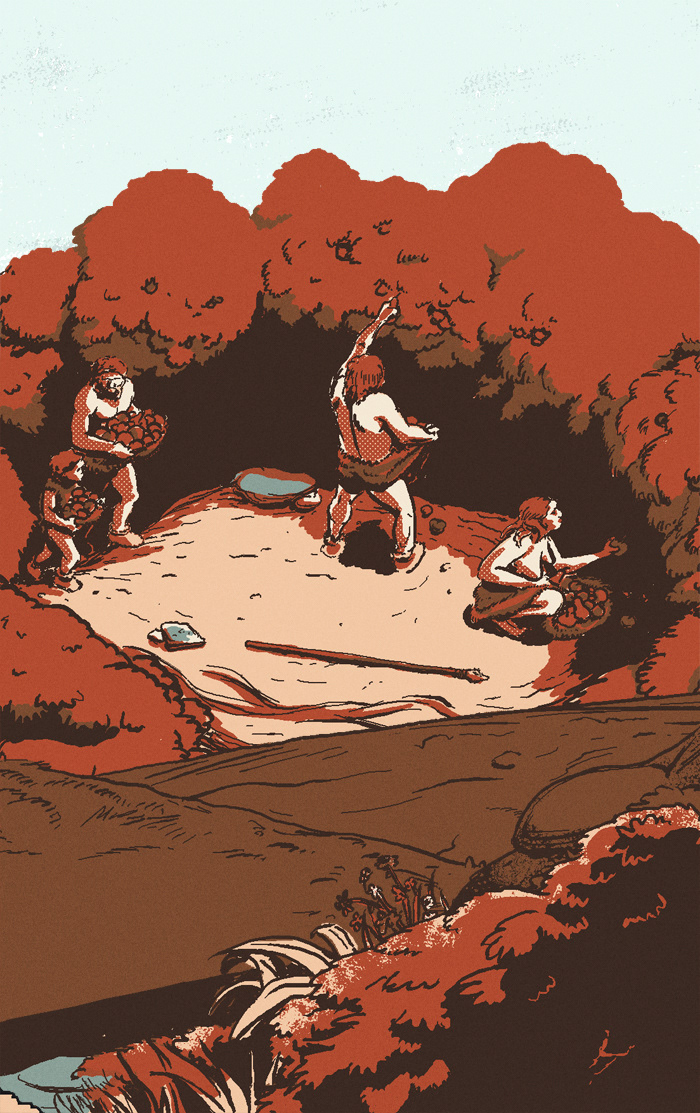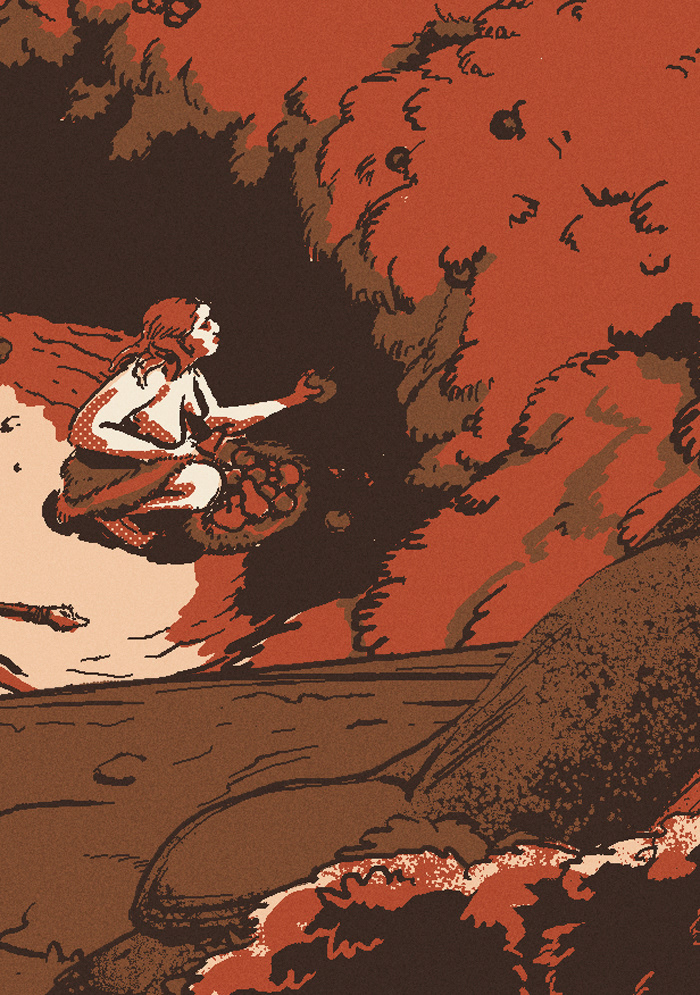 I made these illustrations commissioned by
Pasos Largos Studio
for the visual development of an audiovisual piece about Neanderthal habitat in Málaga.
Within a concept of a new museum, it was an incoming exhibition of the Prehistory in Museo de Málaga. 
Here is the background and some close-ups, which compose the audiovisual proposal animated by the studio.
Panoramic video about the Neanderthal in Southern Spain. 
This is one of the teasers for the proposal, which also included several backgrounds, sketches and approaches of other prehistoric stages.
This video is a non commercial edition made afterwards, by fun. With the fantastic music by 
Kikagaku Moyo
.