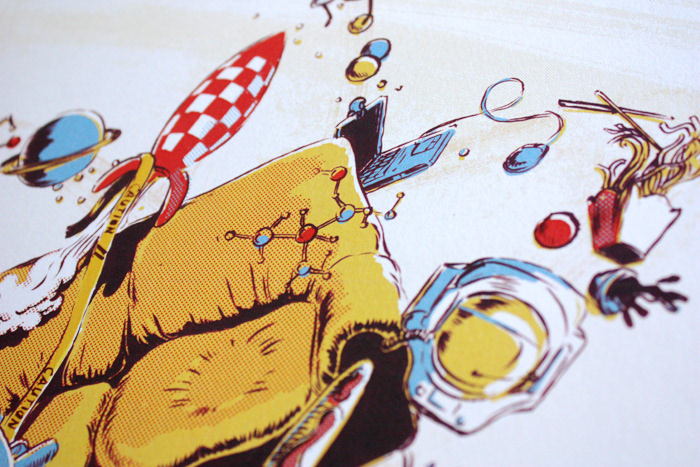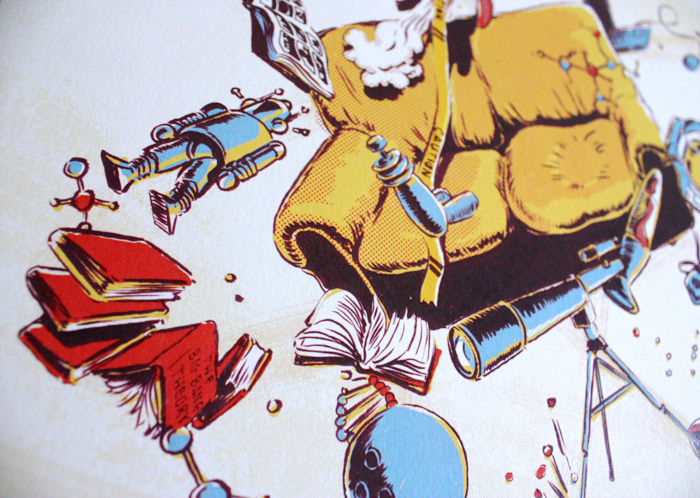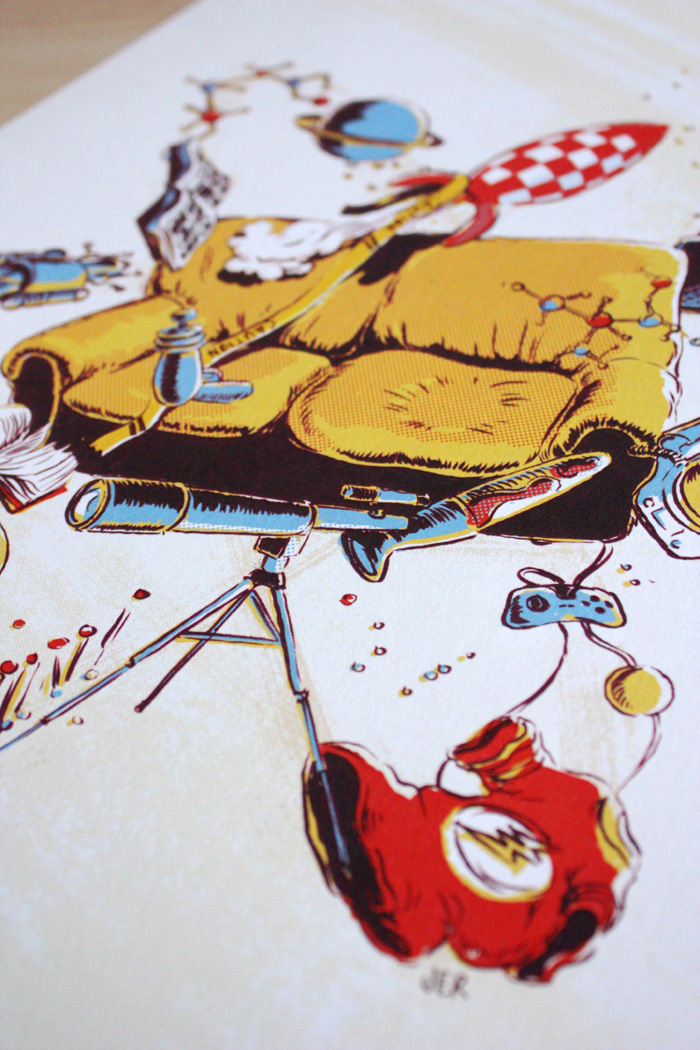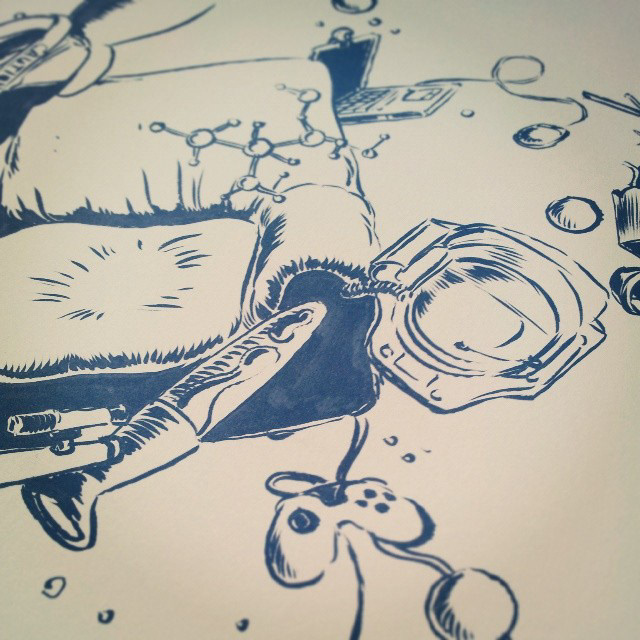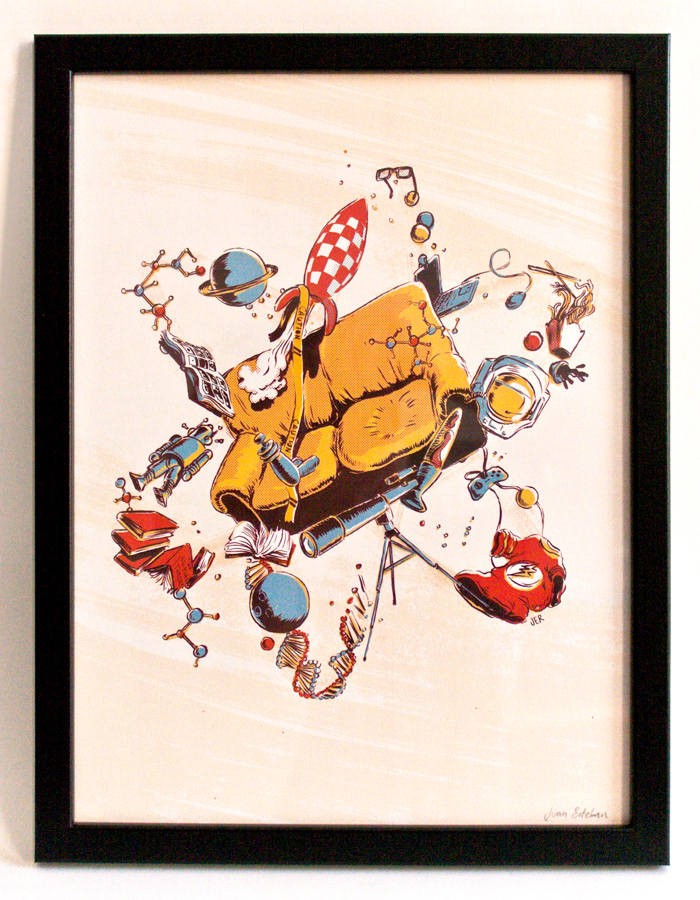 My artwork for the THE PHYSICS OF FRIENDSHIP: A TRIBUTE TO THE BIG BANG THEORY
You can see the ongoing exhibition at Fnac Triangle in Barcelona from May 8th to May 31st. 
Nucleus and Warner Bros. present an international roster of visual talent capturing the equation of love, laughter, and laboratories at the core of this supersmart series. Now in its seventh season, The Big Bang Theory continues to perfect its winning formula, prompting this artistic tribute to its lovable cast of close friends and their expanding universe.

Some of the exhibiting artists:
Ale Giorgini, Allison Hoffman, Ben Tan, Boya Sun, Brandon Bird, Caroline Hadilaksono, Catherine Yoo, Crin, Cuddly Rigor Mortis, Dan Matutina, Daniela Volpari, Dave Perillo, David Zajdman+Munky King, Schorr, Jason Tharp, Jeremy Costello, Jerrod Maruyama, Joey Chou, Juan Ortiz, Kevin Wada, Kwanchai Moriya, Paul Madden, Peter Emmerich, Philip Lumbang, Plastic God, Len Peralta, Mari Inukai, Martin Hsu, Megan Hughes, Nan Lawson, Nate Bear, Oliver Akuin, Owen Davey, Philip Lumbang, Richard J. Oliver, Rich Pellegrino, Ryan Berkley, Sachin Teng, Sakiroo , Sam Washburn, Steve Simpson, Tim Furey, Todd Favela, Tuna Bora, Ty Mattson, Wee Little Stitches, Zane Yarbrough and Zoe Moss.