BEAUTY AND HATRED 
Editorial illustration for The New Republic magazine, printed on July 2014. This piece was displayed as part of a book review.
James Loeffler talks about the book "Forbidden Music: The Jewish Composers Banned by the Nazis" by Michael Haas. This book is a new look on German music, especially Wagner's pieces. Wagner's music and writings expressing his negative view on Jewish people eventually became a tool to be used by Hitler and the Nazi, contributing to the terror long after his death.
Digital illustration, 2014.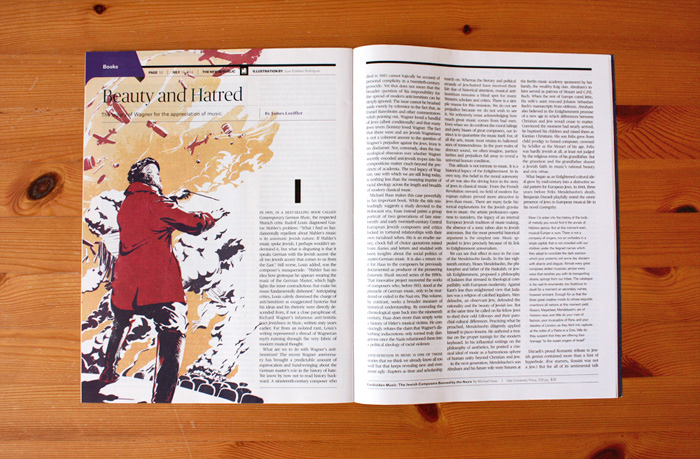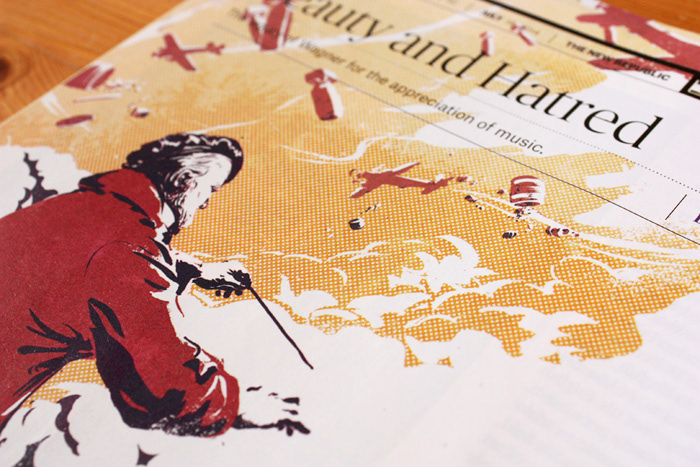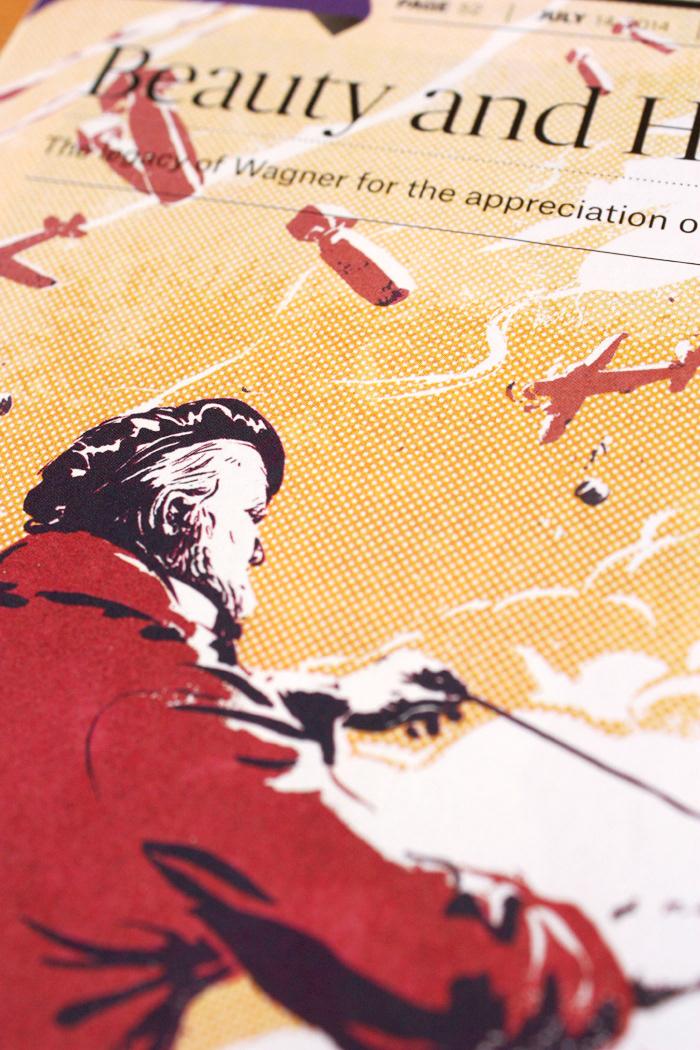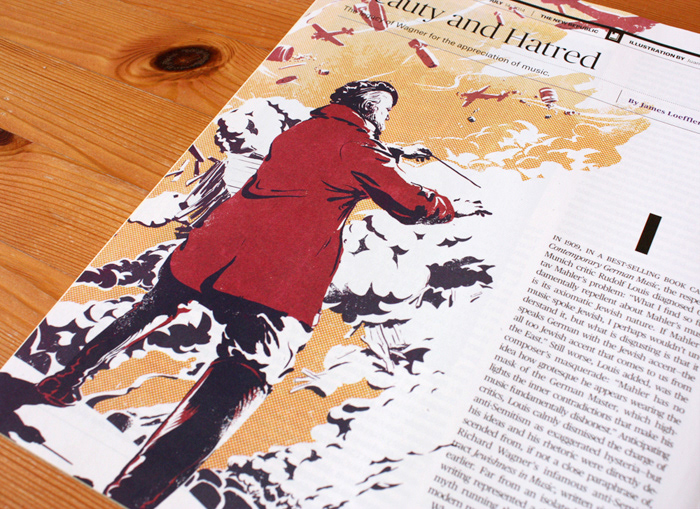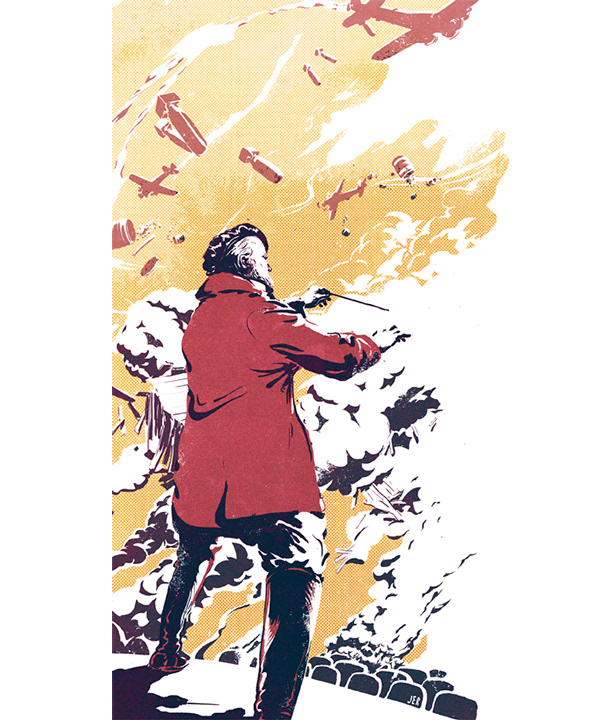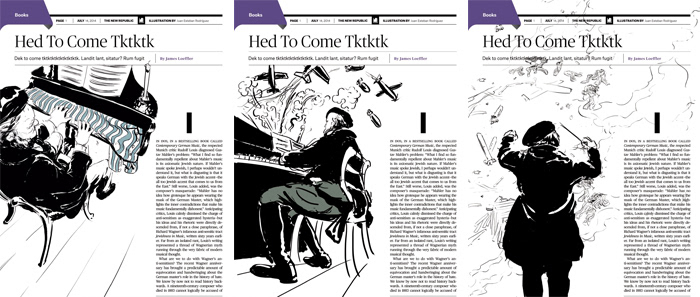 First sketches and ideas.